LAST HD POSTINGS:
07/17/2019 09:30 PM
Taylor Leigh is a classy lady. She enjoys throwing dinner parties with food and wine pairings. She's worked as a flower arranger and a server at a prestigious country club. She's also been an escort, and now she's trying porn.

Today, this classy lady from St. Louis, Missouri, is going to teach you a lesson.

"I'm here to teach you the art of how to please a woman," Taylor says at the start of the video. "I'm dressed sexy for you as if I'm a teacher."

Sexiest teacher we've ever seen. Taylor has her long, blond hair in a bun. She's wearing a business suit that looks stunning on her. And, as we find out a little later, she's wearing a sexy bra.

Oh, and she brought a toy with her. You know how much teachers like props. It's a purple toy, and she's going to use it to pleasure her pussy, just as you would with your cock and tongue if you were with her and followed Taylor's instructions.

Taylor calls herself a hot wife.

"It's a wife that has quite a high libido and is able, with her husband's agreement, to explore fantasies with him or on her own," Taylor said. "That's what we do, and it makes both of us very horny."

By the way, this teaching thing isn't something Taylor did only for this scene.

"My husband and I have been very active in the swinger lifestyle community for six years, and we are currently lifestyle mentors for curious newbies," she said. "I enjoy being surrounded by other sexy couples who are laid-back and non-judgmental.

"You know what they say: You're good at what you love!"
LAST HD POSTINGS:
07/17/2019 09:30 PM
Bexa's parents got her a personal trainer, but she's not interested in exercising. At least not in the traditional sense. She wouldn't mind working out her pussy though. They start stretching, and Bexa gets turned on when she spreads her legs. So does her trainer.

He warms up Bexa's pussy by sticking two fingers in her tunnel and spreading her tight hole open. Then she drools and gags all over his cock as he fucks her face.

Bexa gets a deep stretch in her pussy once they start fucking. She has a lot of endurance when it comes to getting pounded. And for the cool down, she gets a salty protein mix on her face and tongue.

Now that's a workout!
LAST HD POSTINGS:
07/16/2019 09:30 PM
Clothes make the woman, or so it is said. Lavina's cat-themed clothes tell us that she's got a sensuous, erotic personality, the kind of personality that, along with her fantastic body and mind-blowing tits, is drawn to hot modeling.

"I never wear a bra based on whether I'm home or outside, I put on a bra depending on the clothing I'm wearing," says Lavina.

Lavina said that sometimes she watches porn and masturbates. Unless it's an anonymous poll, most women in any country usually keep this a secret. Lavina didn't say what kind of porn she watches or if she looks at naked guys or girls or both.


LAST HD POSTINGS:
07/16/2019 09:30 PM
Kyanna Lee is a horny little sole slut who needs her peds spanked and manhandled by a loving footboy like you. This tootsie tramp finds herself alone in the locker room and she can't wait to peel off her stinky socks and get her hands on her musky feet. She strips down to nothing and starts rubbing, massaging and squeezing her frisky feet. She kneads her toes and gets in-between her French-manicured digits for some toe-stretching that will make you jack hard. She warns you to keep your distance while she plows her arches with her toy and then she uses that toy on her pussy. With her legs spread and her arches together, she has a toe-curling orgasm. Then she rubs her juices all over her toes so that you can clean them off with your subservient tongue.
LAST HD POSTINGS:
07/16/2019 09:30 PM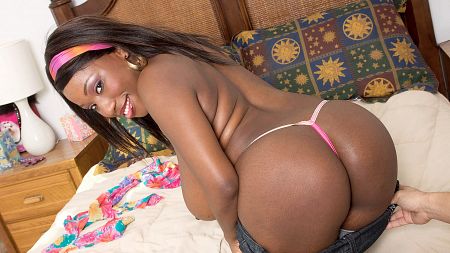 It happens every day. A beautiful girl with big boobs gets locked out of her apartment. There's only one thing she can do. Knock on a neighbor's door, get herself invited in, have a seat on his bed and then get comfy while she waits for her neighbor to come back with a drink. It must really be annoying for the guy to have to deal with this, especially when the girl is as beautiful and as busty as Janet Jade.

It's inconvenient enough when Janet flaunts her amazing chest in your face, sits on your bed in the middle of the afternoon and asks if you have a wife, a girlfriend or kids. But then she wants to play a game with you called Tits & Tugs and asks, 'What do you think about these?" while she unties her halter top and shows you a pair of award-winning hooters, the kind of 44-inch, 38-DDDs that make a grown man weep out of happiness.

You allow Janet to lustily milk your cock with her awesome breasts and soft palms just to move things along. The things you do for girls. They're so needy. Of course, now you have to let her use your bathroom to rinse the man-juice off her tits. Just grin and bear it. After all, Janet grinned and bared it for you.
LAST HD POSTINGS:
07/16/2019 09:30 PM
Cindy has been dancing and a SCORE model since 1999. In all that time, she's turned down many offers from many studios to do a boy-girl scene. Then she decided to try her hand at a breast-sexin' scene, just one, that's it!--and SCORE was given the honor. The result was Tits & Tugs and Cindy has probably never been sexier.

Cindy starts off wearing a sexy negligee over a bustier and seductively fucks the camera with her eyes as she displays her mounded, rounded super-cleavage. She runs her hands slowly over her huge tits, admiring them, and rightfully so. Her cleavage furrow must be at least eight inches from chest to massive areolae.

How many tit-men have wanted to stick their cocks between those giant breasts as they sat in the dark and watched her dance topless at Cheetah's 3 in Pompano Beach, Florida? When she gets down to the strokin' after a good six minutes of sexy moves on the bed, Cindy gets down on the junk. She brings a definite style to her slow, seductive handiwork, first stroking his package through the boxers.

She often licks and sucks her extended forefinger during her cock-fondling to bring an oral note to her technique. Or she'll wet her forefinger and then rub it from the cock-tip down along the shaft, a move designed to send electric chills up a man's spine. Cindy dangles her enormous boobs over the cock and rubs it with them. Her stroking and tit-fucking moves are so good, her hands are so talented wrapped around a cock, that you just know she knows what makes guys shoot their loads.

Cindy knows and does all the little things that add up to a tremendous happy ending. Looking up at you every other minute. Gazing adoringly at your shaft. All of that is capped by the great moment when her hand milks the white out of your balls onto her chest and she continues to lie there, seductively showing you her mounds of joy drenched in your cum. And here's a tough question for those of you who have gotten off many times over Cindy. What's better...all of Cindy's solo videos together or this scene, never to be repeated?
LAST HD POSTINGS:
07/14/2019 09:30 PM
The Hottest Romanian Of Them All?
Arianna Sinn may be the hottest Romanian SCORELAND Girl in TSG history. Romania has opened up in recent years as a bastion of boobs, but with few exceptions such as Arianna, Sensual Jane and Lana Ivans, most busty Romanians are soloists. Lara Jones, the Star Sisters, Alexya, Joana Bliss and other Romanian bust-stars don't do sex on-camera.

Arianna walked the walk and talked the talk. She was open about talking about fucking.

"If I am giving a blow job, he should cum in my mouth, and if we are fucking, he should cum in my pussy, unless he wants to cum on my boobs. I think the fastest way for me to have an orgasm is for him to take me doggie and rub me at the same time. One hand on my boob and one hand on my pussy."
LAST HD POSTINGS:
07/13/2019 09:30 PM
In our quest to find the freshest, youngest, most-adventurous amateurs in the world, we sometimes stumble upon the holy grail: an 18-year-old cutie still in high school. Taylor doesn't have any plans for what she wants to do when she graduates, but she thinks porn might be a fun way to spend her time. "I love fucking, and I want to make money while getting my brains screwed out.

"Everybody knows me at school," Taylor responded after we asked her if she was nervous about shooting porn while still being a student. "I'm popular, so I'm sure it's going to get out there, but I'm gonna graduate soon, and there's nothing anybody can do to stop me. My ex will be jealous, that's for sure. I kinda hope he sees this and gets mad.

"The closest I've ever come to showing off like this is when I had sex in a parking lot. I was with a guy and we were making out. He pulled his cock out and asked if I wanted to suck him off. I did for a little while, but I was so horny, I pushed him into the back seat and rode him until we both came. I'm pretty sure some people saw us doing it."
LAST HD POSTINGS:
07/13/2019 09:30 PM
Lissa Hope: The American Dream Girl-Next-Door
Lissa Hope gives us hope. She justifies our faith. The American dream continues when awesome, pretty girls with incredible boobs and bodies shed their bras and their inhibitions on-camera. Lissa is one of those American dream girls.

Lissa looks at her bodacious self in the mirror, her 36G breasts ready to snap her bra straps. She turns to face us and blind us with her radiant rack. Lissa makes her big tits bounce in and out of her bra. She plays with her boobs, sucks them and then takes everything off.

Lissa takes out a cock toy and squeezes it between her tits. Kneeling on the bed, Lissa slides it all the way inside her bushy pussy and lies back to pump it in and out. Her breathing deepens as her pleasure increases.
LAST HD POSTINGS:
07/12/2019 09:30 PM
Casca Akashova: The First Busty Bang Session
Casca Akashova has never done a hardcore XXX scene before. This is her first time. JMac is her guide to the wild world of sex on-camera. Casca sits on the bed next to JMac. It's get to know each other time before they get it on.

The first thing Casca does is teach JMac how to pronounce her name. Then they make out for a few seconds. They have a playful chemistry together. JMac zeroes in on Casca's big tits. She tells him that they are 32G as he palms them.

Tit for tat, Casca asks him about his cock as she rubs his package. "Extra-large," JMac replies. "You like extra-large?" They both laugh. "I do. I really do," Casca says. "You can take an extra-large dick?" "We'll both find out, won't we?" They get back to kissing. Casca says she's very excited.

JMac lowers Casca's dress to play with and suck her big boobs. She tells him to take off her shoes. When he pulls off one shoe, he starts licking and kissing her foot. Casca enjoys watching the foot worship.

JMac undresses Casca and plays with her ass while pulling down her thong panties. He lightly spanks her ass cheeks and kisses them as she's bent over between his legs. Laying Casca out on the bed, he pushes her legs apart and licks her shaved pussy.

JMac stands and Casca sits on the edge of the bed. She begins to suck his cock. He tells her to kneel on the floor. Casca tongue-worships his cock and balls. She strokes his dick, then tucks it inside her cleavage so he can tit-fuck her. He lies back on the bed so Casca can blow his cock and balls some more.

JMac holds her by the hair while she looks at the camera, her mouth filled. In one quick move, Casca gets on top, takes his shaft in her hand and guides it up her pussy. It's a tight fit but Casca gets it in, inch by inch.
LAST HD POSTINGS:
07/12/2019 09:30 PM
Ivanna Lace In The Undressing Room
A special discovery for XL Girls, Ivanna Lace has some outfits she wants to try on in this scene. The red blouse is too small for her impressive chest. That lacey green number is sexy. Best of all, we like Ivanna bare. Truth is, we were totally absorbed enjoying her great big tits and her pretty face.

"I can wear anything. Big breasts always draw attention and I like attention. It helps me feel more comfortable. The boys have always paid a lot of attention to me."

Ivanna has a lusty mind. Judging from what she told us and wrote in her questionnaire, she'd be a hot date on a Saturday night. Or any night.

"I adore to look at boys' asses and touch their chests and nipples. I especially love to massage and tickle. I'm good at jerking with my feet. Boys can't handle this."

With a girlfriend like Ivanna Lace, you'd never leave the house.
LAST HD POSTINGS:
07/12/2019 09:30 PM
We're in heaven right now. Two sexy, flirty Latinas in the comfort of our own home...we've got it good! The ladies can't keep their hands off each other when this scene opens. Mary Jean is giggling, smacking and squeezing Carmen's plump trunk.

"What a nice booty," she says, tapping Carmen's ass. "Shake your booty, shake your booty."

Carmen is feeling playful, too, and begins smacking Mary Jean's ass in return. Like they say, girls just want to have fun. And when the girls have plump buns like this, there's a lot for them to play with.

And there's a lot for our friend Tony DeSergio to have fun with. He's one lucky dude. Most guys pray they can get their hands on one thick Latina. This dude is about to smash two.

"Oh, look at him," Mary Jean says when she spots Tony sitting in the corner. "He's a cutie. I want him! Can we both have him?"

We know Tony doesn't have a problem with them sharing his schlong. Mary Jean and Carmen pull Tony's cock out and get to work on it.

"Taste it," Mary Jean says as she pulls Tony's cock out of her mouth and stuffs it into Carmen's.

This is a great warm up, but the moment Tony's been waiting for is getting in these chicks' pussies. Tony smashes Mary Jean doggy style first. Carmen is smacking Mary Jean's ass while Tony is beating her pussy up. When it's Carmen's turn to get some dick, Mary Jean lays down so Carmen can eat her pussy while Tony fucks her.

"Oh, yeah, eat her pussy," Tony says.

Mary Jean then slides underneath Carmen while Tony is inside of her so they can 69 while he smashes Carmen doggystyle.

"Don't stop," Mary Jean moans as Carmen devours her cunt. "I'm going to cum!"

Tony switches back and forth between the two chicks, and we're not sure how he holds off dropping his jizz for so long. When he finally does bust his nut, he shoots it all over Mary Jean's caramel ass and Carmen's pretty face.
LAST HD POSTINGS:
07/11/2019 09:30 PM
Brandy fucks her best friend's son
This scene opens with 42-year-old Brandy Peters walking into a house, looking for her best friend. But her best friend's son is sitting on the couch, playing with his cock. Now that was unexpected!

"What are you doing young man?" she asks him.

"Nothing," he says, although he's clearly doing something, and she clearly knows what he's doing.

"Where's your mom?" she asks.

"I haven't seen her," he says.

"Want me to play with that for you?" she asks.

"I don't know if that's a good idea," he says. "We might get caught."

But she's already stroking his dick, so, really, it's too late. In situations like these, Little Head always trumps Big Head.

Most of this scene is shot P.O.V., so you'll feel like Brandy is sucking your cock and balls and sitting on your dick. And it might as well be you cumming all over her face because that's what you'd do if you had the chance, right?

Brandy is a newbie from California. She's divorced. She's a mom. She's a swinger. She told us, "I don't consider myself a nudist. I just like to be naked." She likes wearing form-fitting clothes, such as what she's wearing here. Well, what she's wearing at the beginning of the scene; before long, she's wearing absolutely nothing.

We asked Brandy if the people she knows would be surprised to see her here, doing this, and she said. "I think they would be very surprised. Not judgmental. They'd probably ask a lot of questions."

Brandy used to play softball. She enjoys watching football. The San Francisco 49ers are her team. Her perfect day: "Sleep until I wake up, work out, take a shower, go to the beach and watch the ocean. Then take the scenic route home with loud music."

Maybe drop by to see her best friend. Maybe find out that she's not home. Maybe find her best friend's son on the couch, jerking off. Maybe see where that takes her day.
LAST HD POSTINGS:
07/11/2019 09:30 PM
"You could say that I'm experimental," Kenzie told us. "My life motto is I'll try anything once...or twice! I'm an exhibitionist who loves giving road head and making out in public. I've had sex in a car in a grocery store parking lot. I've sucked dick in an alley. I'm game for anything.

"A couple of months ago, I was hanging out with my friend and her boyfriend. We were having drinks, playing games and having a good time. Somehow, I ended up joining them in the bedroom. I didn't have sex with my friend, but we did give her boyfriend a two-girl blowjob. We were all making out with each other, and I wanted to go further, but it just didn't happen.

"I love weightlifting. I go to the gym at least five times a week. That's how I found out about you guys. I was fucking a trainer of mine and he suggested that I send in some pics. I'm so glad I'm doing this! I've always loved showing off."
LAST HD POSTINGS:
07/11/2019 09:30 PM
Christina fucks her grandson's friend
So you're lying in bed on a lazy day, enjoying your favorite website (that would be 60PlusMILFs.com), watching big-titted granny Sally D'Angelo fucking two guys. Your cock is out, as it should be, and you're doing what just about any man would be doing in this situation: jacking off. After all, you think you're alone.

But then you realize you're not alone: Another sexy GILF-not Sally, of course, but your best friend's grandmother--of all people--is watching you. And she's not appalled by what you're doing. She's interested. Very intrigued. And since your cock is already hard and out...well, a horny woman like Christina is of the opinion that a young, hard cock is a terrible thing to waste.

So she doesn't waste it, and before you know it, you've put down your smartphone and are enjoying the real thing. A hot granny is sucking and fucking your cock. You blast your load all over her face, and she rubs it in.

"I'd better get out of here before your grandson comes back. He can't see us like this," you say after you've emptied your balls.

"Oh, baby, any time," she says.

Don't you wish all grannies were like this? At 60PlusMILFs.com, they are!

For the record, Christina is 71 years old. Her grandson's friend is only 25.

Also for the record, Christina loves young cock. And young cock loves Christina.

What satisfies Christina best: "Penetration. Just getting fucked."

Hey, that's easy enough.

"My husband has read your magazines for years," Christina said. "He thought I would be perfect."

He was spot-on.
LAST HD POSTINGS:
07/11/2019 09:30 PM
London Reigns: Heavy-Hanging Hooters In Yer Face
When London Reigns started in porn in 2011, she didn't have the boobs and body for XL Girls. London was as great-looking, hot and horny then as she is now but she didn't have the size XL Girls looks for. After fucking in close to 30 XXX videos, London retired after only a few months. She felt it was time to move on. She made a brief comeback in 2013 as Princess London.

Then an email from London arrived at XL Girls HQ. "Would we be interested?" London wanted back in the game and had been doing her homework.

Yes, we would. Her XL Girls scene with JMac scorched the bed sheets.

In this video, London demonstrates the wide range of aerodynamic motion that huge tits can achieve. Slow motion photography of London's massive hangers swinging, dangling and swaying would make Mr. Science proud. Afterwards, London gives herself the finger and pats the pussy.
LAST HD POSTINGS:
07/11/2019 09:30 PM
Amber Alena Busts Out Big Time
Amber Alena said she was going to supersize her already-big tits, and when Amber makes a decision, she follows through. "My boobs are 1500cc, which translates, depending on the brand and the country, to about a 28I," Amber said when she first appeared at SCORELAND.

This is the "new" Amber and her boobs are even more mind-blowing.

SCORELAND: Hi, Amber. When you debuted at SCORELAND, you told our photographer Jose that your boobs were at 1500cc. What are they now?

Amber Alena: My implants are currently 2400cc.

SCORELAND: How do they feel to the touch now?

Amber Alena: They feel amazing! Firm, yet soft.

SCORELAND: What size bra and brands have you been buying now?

Amber Alena: I have been wearing nothing but workout bras because they felt more comfortable during my recovery time. I don't know my size accurately yet but, I'm guessing I am a bra size 30-32 M or N cup and will definitely get measured soon to confirm.

SCORELAND: Do you need bra fittings now or can you find off the rack?

Amber Alena: Bra fittings and specialty online bra shops are absolutely needed now! Finding a bra in the store is impossible now and I love it!

SCORELAND: What about shoulder belts in cars fitting comfortably?

Amber Alena: Shoulder belts in cars are uncomfortable for me now. I never experienced this until this third implant surgery.

SCORELAND: Are you also buying new tops? What types have you been getting?

Amber Alena: Yes, I still shop for small tops that I shouldn't be wearing because it looks better and I love the snug feeling to it! I buy low-cut, tight tops and dresses and that will never change.

SCORELAND: You said in an interview, "People looking at my chest makes me happy, and for some reason, the attention makes me crave bigger tits one day." What effect do you have on people now when you go out? Do more guys come up to you?

Amber Alena: Yes, that statement is still true for me. When people see me now, they are speechless and more men definitely come up to me to say hello.

SCORELAND: What have your webcam followers been saying?

Amber Alena: My webcam followers support my decision to have even bigger implants. They compliment them all the time and they are really happy for me.
LAST HD POSTINGS:
07/10/2019 09:30 PM
It's a beautiful day to spend by the pool with 46-year-old cougar Cora Comfort. She's looking very sexy in heels and a thong bikini that shows off her big tits and shapely ass. She sits on a lounge and rubs lotion onto her legs while we eye her overflowing tits. She pours the creamy, white lotion on her arms and shoulders and rubs it in slowly. She knows we're watching.

"Aren't you the pool boy?" she asks. "Why are you just staring me? You should be cleaning the pool. I bet you have a hard cock in those pants."

Hey, how'd she know that?

"I can see the outline."

Oh, that's how.

"Your staring at me turns me on. It gets me all excited. Do you want to take care of me or take care of the pool?"

Her. Definitely her.

She takes her tits out. Yes, definitely. We want to take care of her, and judging by how hard her nipples are, she wants us to take care of her, too.

But Cora is all by her lonesome, and she's perfectly capable of taking care of herself. She takes off her thong and spreads her legs to show us her pink, hairy pussy. Then she rubs and fingers it deep until she cums.

We asked Cora if she's hornier than she used to be, and she said, "Yes, definitely. I kept thinking that my sex drive was going to take a little dip, but I'm crazy hornier than I've ever been. I'm fixated on this idea of having a gangbang. So it hasn't dwindled for me. I think women are just infinite with their sexuality. Some women have a dip at menopause, but that won't happen for me until my late 60s. That's when it happens for all the women in my family. So I guess I'll just be in heat till then."

Fine by us. No problem with that. None at all.
LAST HD POSTINGS:
07/10/2019 09:30 PM
Brace yourself for this cutie in braces.

She doesn't want to study. She wants to cum.

You, on the other hand, will want to study. Her tight body and juicy pussy, that is. Then you'll want to cum along with Anastasia.

She's been blessed with a beautiful face and the figure to match. Small perky tits, a tight tummy and a juicy pussy. She rubs her clit until her eyes roll back from cumming.

She sticks her finger in for one last swirl and tastes her girl cum.

"Thank you for watching," she says.

The pleasure was ours, Anastasia.
LAST HD POSTINGS:
07/09/2019 09:30 PM
When this scene opens, 71-year-old Christina Starr is wearing short shorts and a tight top.

"I'm having such crazy fantasies," she tells us. "Thinking about younger men. I need a younger man. I'm 71, but there are a lot of younger guys who are totally into older women, so I think it's possible. I need to find that man. I need to find a stud. Someone really hot and huge. The bigger the better. He'd have no idea the woman he'd be having."

He would if he saw this video. Christina takes off her top and tells us what she would want him to do with her. Then she takes off her panties (giving them a little sniff), lies back and spreads her hairy pussy, showing us how pink a 70something can still be.

Christina is married. She was born in New Orleans and lives in Dallas. She's a mother and a grandmother.

"My kids and grandkids are amazing," she said. "Just ask me."

Well, we would, but in all honesty, we're more interested in other things about Christina.

For example, her wildest swinging experience: "At a clothing-optional resort," she said. "Sitting by the tub, and a guy comes over and fingers me. I squirt and two more line up. And at a swingers resort in Orlando, I fucked three guys back-to-back."

Wildest sexual encounter: "I walked into a bar and a young guy passed by me and asked if I wanted to get out of there. I turned and left with him."

Masturbation: "I pleasure myself several times a week. If I go too long, I dream and cum in my sleep, which is also very nice."

Sweet dreams!